Jesus the perfect comforter
Psalm 9:9-10 The LORD also will be a refuge for the oppressed, a refuge in times of trouble. And those who know Your name will put their trust in You; for You, LORD, have not forsaken those who seek You.

Psalm 119:114 You are my hiding place and my shield; I hope in Your word.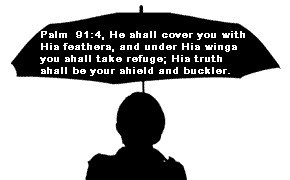 These verses are great to return to when you feel lonely, hurt, or scared. It's exciting to know that God promises to comfort you during times of trouble.

A typical move during tough times is to run to friends. This can be both good and bad. Friends can provide comfort and direction. But friends can also turn their backs or even make things worse. (remember Job's friends?) When you reach out to a friend to help you pray and seek God's face in a difficult situation, make sure he is spiritual.

God is different from a friend. He's more consistent, for one thing. But He's also stronger, wiser, more powerful, and able to provide you with hope and strength for your specific hurt. He is God and compare to nothing. He loves us and wants to have a close relationship with us.

Allow these verses to remind you not to overlook God as the source of comfort. jk

Additional Verses for Study: 1 Chronicles 16:11; Psalm 46; 91; 59:16-17; Isaiah 25:4; Psalm 32:7; John 14:26-27, 16:7