in Arabic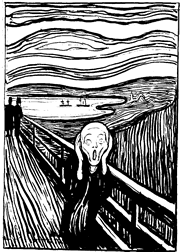 Newsletter of February 2008
In Jesus Name,
Fear is one of human attributes that everybody is acquainted with. Some people are afraid of the darkness, of an abandoned house, animals or insects, while others are afraid of the future about what it hides or about the negative things it could bring to them.

When pushed into a very high level, fear can sometimes lead people to commit suicide. Psychologists speak of suicide as being the result of a severe depression.

The Word of God says in Roman 8,31: What shall we then say to these things? If God be for us, who can be against us? The Lord Jesus said many times to His disciples: "Don't be afraid." He encouraged them and gave them hope so that they would receive eternal life. He has broken the thorn of death at the cross and through His resurrection.

Fear tries to discourage some believers to prevent them from serving the Lord Jesus and spreading His Word. Fear works through trials sent by the enemies of Christianity. Fear also works through persecution and some believers are even killed in certain areas of the world, but the Lord Jesus said in Luke 12:4: And I say unto you my friends, Be not afraid of them that kill the body, and after that have no more that they can do. Therefore there should be no place for fear in our souls because God is with us. He comforts and protects us as a hen gathers her chickens under her wings (Matthew 23:37).

May the Lord Jesus gather us, protect and overshadow us by His Holy Spirit. May He guard and surround us by His angels.
May God be with you. es